Who we are
At the end of the day, it's all about people.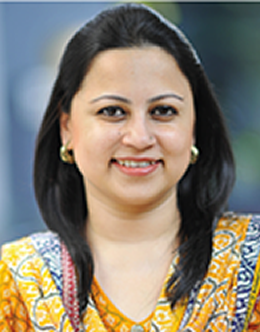 Manzuma Murshed serves as the CEO and one of the co-founders of HR Hub. She previously serves as the Director of Networking and Placement Cell at East Delta University (EDU), which is located in the urban heart of Chittagong, Bangladesh. She has completed her MBA from the University of Science and Technology, Chittagong. At EDU, she takes up the responsibilities of counseling and training both students and alumni in career planning skills and job search strategies. Since EDU is a fairly new institution, so Manzuma has to work twice as diligently to enhance the visibility and reputation of EDU by developing strong relations with the corporate world and building the University's overall brand image nationally, and internationally. Prior to joining EDU, she has also served as the Assistant Director of Admissions and Dean of Students at Asian University for Women. During her work there, Manzuma found her passion for women empowerment the most fulfilling aspect of her job. Ever since then, she is more cognizant of women in society. She vows to work towards a society where gender parity is available in all aspects of life. Her experience there has given her a rich perspective which is optimal for the better decision making and creating opportunities for all. With over 10 years of work experience in both corporate and education, she truly believes that she has found her niche and hopes to continue a career in the education sector so she could contribute to the socio-economic development of her country.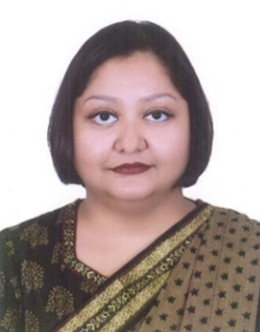 Farhana Hossain
Chief Consultant and Co-Founder, HR Hub
Farhana is a recruitment consultant with over 13 years' experience in varied fields which is backed by her bachelors and Master degree in Business studies with major in HRM. She worked with a number of well reputed companies such as Beximco Group, Center for Policy Dialogue (CPD), Dhaka Ahsania Mission, FutureLeaders, Windmill Group, Digital Construction Ltd. and Adaptive Enterprise Ltd. Farhana's career story goes beyond the typical plot which eventually helped her fabricate the pillars of her confidence and knowledge about the diversified job scenario and working environment in Bangladesh. She loves working on the following area:
Recruitment & Headhunting
Training and motivation the youth
Self-knowledge & self-grooming for job hunt
Job-field reality analysis and planning
Job hunting, resume and interview knowledge
Attending to career issues, personal, familial and professional relationships that impact one another
Motivational counseling
Personal Development
Meditation
"Having gone through a number of diversified industries in different layers of career have change me and having found something that absolutely suits me, I am a firm believer in the 'self-assessment process.' I believe we each have our 'own particular fears' and obstacles that seem to discourage us from making changes in our work-life. I want to help the youngsters gain the perspective they need to overcome obstacles and move forward in their lives.." – Farhana believes. She is obsessed about establishing fair HR practice in Bangladesh. Farhana believes in the new generation of human resources - the IT and internet-smart community - who will bring remarkable development in Bangladesh very soon.
We deliver Staffing, Training and all sorts of HR solutions to companies including Payroll, HRIS, OD and Restructuring, Performance Management and TNA etc. When you need to hire a talent and / or any other HR services, we are there to act as your HR Team! From getting the details on exactly what type of skills and qualities and solutions you are looking for – to delivering a "really short" shortlist or a cool Trainer/Consultant – we try to source the best in the industry. We really like to LEARN about your problem. Our goal is to learn about your company, its culture, its current challenges and budgets constraints. We always believe in getting continuous feedback from our clients to minimize conceptual gaps.
---
To cultivate and promote best Human Resources Management and Development practices in Bangladesh and wherever we work.
To deliver quality people, products and services to our valued clients, professionals and stakeholders with exceptional dependability and integrity.
Excellence, Ethics, Empathy and Effort – these are the "4E"s we practices in every level of service and relationship with our Clients, Candidates & Stakeholders. And we really appreciate companies and candidates who hold a parallel level of work-ethics. Following are some of the prime values we like to express in forms of "Four E" which we want to maintain and also try to improve with time:
Excellence
A promise to deliver QUALITY to our clients - is the first value that we like to proudly declare. Not just to capture significant market share but also to stand with elegance and enjoy the appreciation from our valued clients is what we seek for.
Enthusiasm
We are passionate about our work. We are recruiters so each and every employee, researcher and trainee who works for HR Hub are totally passionate about their own work. We believe that skills and passion should come together to deliver extra ordinary output. Passion for anything leads to excellence and that's how we deliver our quality.
Ethics
We are honest and we expect the same from our clients, candidates and all stakeholders. Recruitment is a critical HRM service and it involves with giving explanations, honest opinions and sharing of factual data. From our part, we also let our clients know when we are unable to come up with good results as well! The more bluntly you share information and explain your real situation to us, the better solution we could come up with. We promise highest level of confidentiality and privacy with our respected clients and professional individuals.
Empathy
We really try to understand our clients and candidates' requirement. We establish a 'connection' with employers as well as with candidates and truly want to see them smile forever. We don't want unhappy employees or employers. We really care for both the parties and we want them to realize it from every level of our services.